Powrót do strony głównej
Ludzie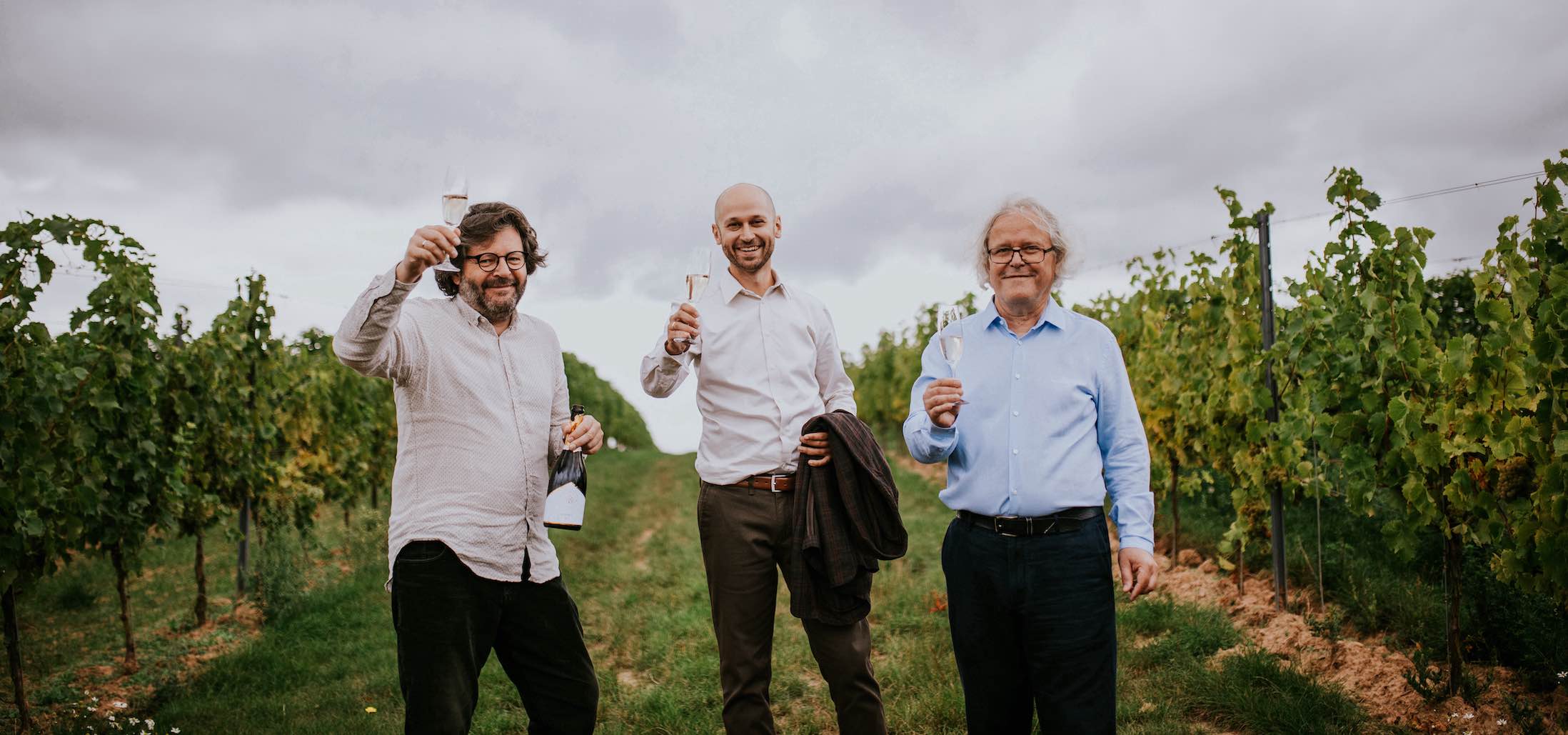 Grzegorz Turnau
- has been a singer and songwriter for over thirty years. He has recorded fifteen solo albums, several incidental records, and has contributed to close to twenty others as a guest vocalist, pianist, and writer of music and texts. He has also composed music to dozens of theatrical productions, films and television shows. He has received nine Fryderyk awards, which are presented by the Polish Phonographic Academy, (and are the Polish equivalent of a Grammy award). He maintains a very intense concert schedule, performing solo, in duets, small ensembles, and primarily with his own group. Zbigniew and Grzegorz are linked by their shared great-grandfather, sense of humor, and mutual affinity – which isn't always so inevitable in the case of cousins.
The creation of the Turnau Vineyard is an undertaking of return to family traditions. We are joined in our friendship, passion and the culture of wine, for which we share a deep love.
Jacek Turnau
Born in 1988.
Graduate of the Poznań University of Economics, where he studied Food Economics. Jacek is involved with the Turnau Vineyard since the very beginning, and is responsible for the procurement, management and accounting of European funds, as well as overseeing the finances of the enterprise. He is also responsible for establishing foreign contacts, with the aim of acquiring new technologies for the needs of the project, and when necessary even functions as a translator. Along with all the participants in this endeavor, he is constantly engaged in fathoming the secrets of enology. He is the happily married husband of Marzena and father of Tymon, who – we hope – will himself bolster the ranks of Polish vintners in the future.
I'm very happy that, despite my young age, I'm able to be a part of such an interesting, yet at the same time challenging endeavor.
Tomasz Kasicki
Graduate of the Agricultural Academy in Szczecin. Tomasz's professional activities have always been connected with agriculture, and in 2007 this resulted in his entering into cooperation with a large agricultural homestead located in Baniewice, run by Zbigniew Turnau. Apart from botanical cultivation, for which he is responsible at the homestead, Tomasz hasn't neglected his passion – orchardry. He has maintained a moderately sized plantation of apple trees for 10 years, and several years ago the idea of planting a few dozen grapevines was born in his mind... And that's how it started! In 2013 Tomasz completed a post-graduate study program in enology, organized by the Jagiellonian University's Collegium Medicum in Krakow. His daughter, Kasia, has followed in her father's footsteps, and began studying enology in 2014; she is very actively involved in the development of the winemaking endeavor.
If someone doesn't believe in the fulfillment of dreams, they're greatly mistaken; my dream of a vineyard came true, and realizing it together with friends and family doubles the joy.
Zbigniew Turnau
Born in 1957.
Completed studies at the Szczecin Polytechnic University's Machine and Shipbuilding Department in 1981. He worked for many years in the design and planning of industrial systems connected with environmental protection, and later gained managerial experience running small firms engaged in the fields of commerce and production. In 1995, Zbigniew acquired shares in an agricultural concern, which is the firm that he directs to this day. In 2010, at the encouragement of associate Tomasz Kasicki, he decided to embark on an adventure with winemaking. A Company was formed – the Baniewice Vineyard – and since 2012, it has been realizing the ambitious project of developing a 20-hectare vineyard, as well as the construction of a wine-making facility, based on a 19th-century farm building. A result of the Company's familial character is that, alongside its partners, their wives and daughters are all actively involved in its every aspect.
Zbigniew's growing grandchildren Zosia, Antek and Tymon instill him with energy, as well as hope for a bright future.

Nothing can supplant the pleasure of contending with ever newer challenges, if you are able to do so together with those whom you hold dearest.
Frank Faust
Born in 1978.
Comes from a family of vintners with a tradition spanning more than a century. He began to develop his vintner's abilities at a very young age, under the watchful eyes of his grandfather and father. Following a scholastic education, he entered into a vintner's apprenticeship at the renowned Robert Weill vineyard. In 2000, he completed the German public examination in vintner's technique and enology, and subsequently began working at the family winery, Weingut Faust. Currently, the Fausts' vineyard and winery are administered by their third and fourth generations: the senior Karl-Werner and junior Frank. They exclusively grow varieties of grapes which are typical for that region, such as Riesling, Spätburgunder and Weissburgunder, and all cultivation is done using fully ecological methods. For Frank, being a vintner is not only a profession, but also a great passion.
To associate with the development of the Turnau Vineyard is, for me, a great distinction and honor.